Sheds for Sale in John Day Oregon
John Day Polaris Inc.
Dealer Lot (Sales Rep Available)
For high quality locally-crafted portable structures in and around John Day, talk to Greg or Philip at John Day Polaris. The dedicated personnel at this dealership are eager to help you find the storage shed that's perfect for your property and projects!
Are you looking for Sheds for Sale in John Day Oregon? Countryside Shed offers a variety of storage sheds, prefab garage, and portable cabins. We are proud to have a shed lot at John Day Polaris. Not only do they offer all-terrain vehicles like ATVs to Snowmobiles, but they are also happy to help you with a portable building as well.
Portable Buildings For Sale In John Day, OR
If you're interested in buying one of our portable buildings near John Day, stop to speak with one of the friendly sales professionals at John Day Polaris. As a Countryside Dealer, they will be glad to guide you through the variety of styles, sizes, colors and purchasing options we offer on our buildings.
Sheds For Sale in John Day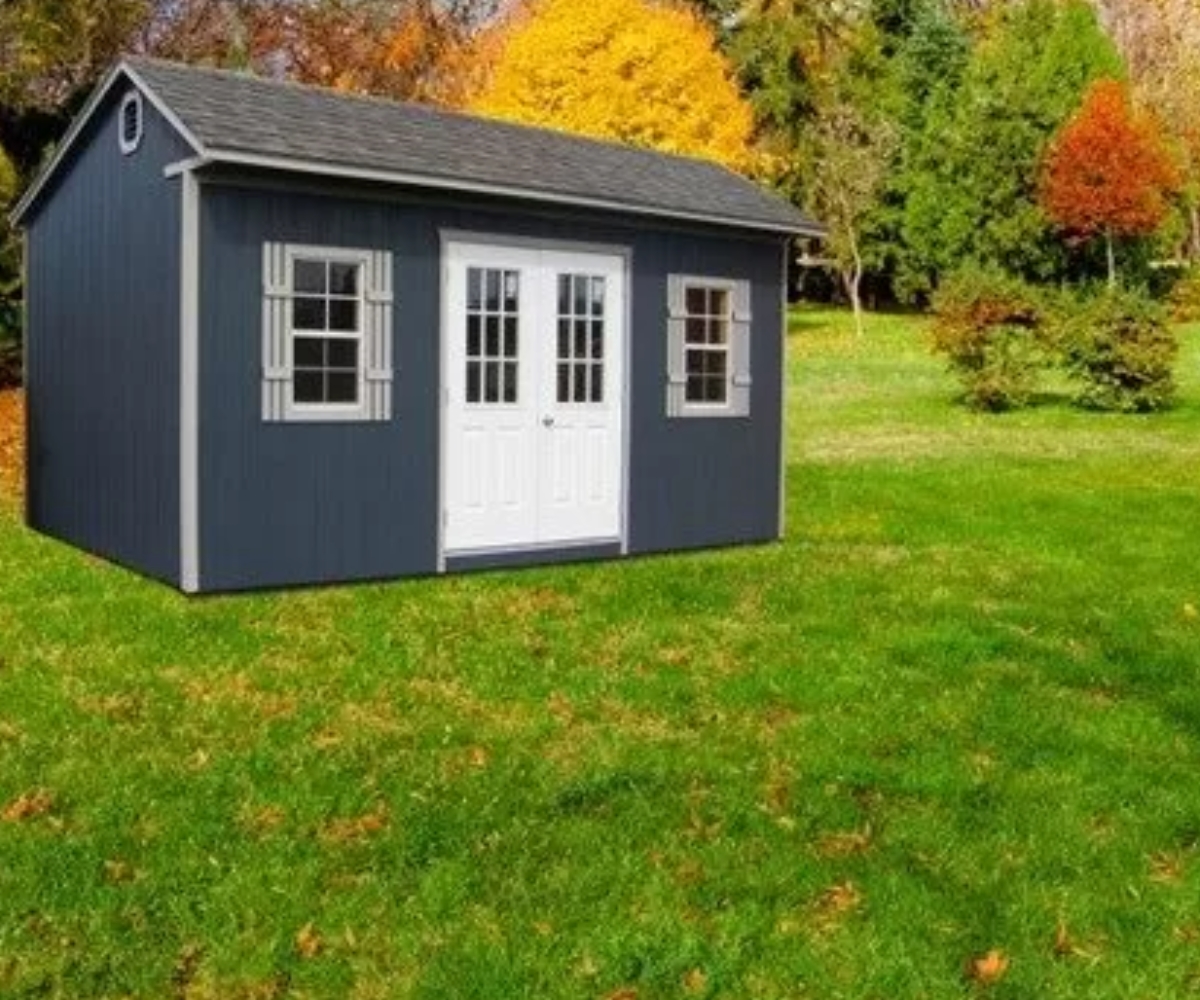 Discover our collection of storage sheds available in diverse sizes and styles tailored to meet your requirements. Whether you seek a compact shed for basic storage or a larger one equipped with features like windows, lofts, or double doors, we have options that cater to your needs. Crafted from premium materials, our sheds are built to endure varying weather conditions while ensuring the safety and organization of your belongings, be it garden tools, outdoor gear, or household items. Our prefab sheds provide convenient storage solutions for all purposes.
Garages For Sale in John Day
Countryside Sheds offers portable garages designed to shield cars, trucks, or recreational vehicles from weather-related harm. Explore our diverse selection available in various sizes, colors, and materials to accommodate your requirements, whether it's a compact garage for a single vehicle or a larger one for multiple vehicles. Our robust portable garages are crafted to withstand diverse weather conditions, ensuring the safety of your vehicles against sun, rain, and snow.
Horse Barns For Sale in John Day
If you seek horse shelters that prioritize your horses' safety and comfort, Countryside Sheds is your ultimate destination! Our shelters are available in various sizes and designs, catering to single or multiple horses. Crafted from durable materials, they offer longevity and provide a secure haven, protecting your horses from harsh weather elements while ensuring a cozy environment. Explore our range of horse shelters today to ensure the well-being and contentment of your beloved horses!
Cabins For Sale in John Day
Log cabin sheds offer a delightful blend of charm and functionality. They serve as a beautiful enhancement to any location, providing versatile uses such as storage, workspace, or a tranquil retreat. These sheds evoke a nostalgic and comforting ambiance, reminiscent of the rustic log cabin lifestyle from bygone eras, adding a cozy touch to contemporary homes.
Greenhouses For Sale in John Day
Regardless of your level of gardening expertise, owning a greenhouse is crucial for cultivating healthier plants and fruits. It extends the vegetable growing season, making it an indispensable asset for both novice and seasoned gardeners alike.
Chicken Coops For Sale in John Day
Enhance your poultry-raising journey with our modern chicken coop crafted for backyard convenience and elegance. Bid farewell to chaotic egg collections and welcome the delight of harvesting your own food. Countryside introduces this compact animal shelter, guaranteeing an improved life for both you and your beloved chickens.
In-Stock Portable Buildings in John Day
Rent-To-Own Portable Buildings in John Day
Considering purchasing a prefabricated garage, chicken coop, or any other portable building? Our rent-to-own sheds program simplifies the process. By enrolling in our RTO sheds program, ownership of the shed becomes yours upon completion of payments. The greatest advantage? No credit check required. Dive into our Rent-To-Own Sheds page to gain a better understanding of how the program operates.
Countryside Difference
Delivery
Design your shed online, get a free quote, then let us build and deliver your shed.
Financing
Rent to own your shed instead of renting a storage unit across the town and save money.
Preparation
If you need someone to prepare the site for you, we may be able to help with that as well.
Options
We build our sheds same as a contractor builds a house. Add-ons that fit your needs!
Read What Others Say
Directions to Our Main Office
If you wish to view our portable buildings firsthand and speak with one of our shed experts, we invite you to visit our main office in Island City, OR (La Grande). Below are straightforward directions from 821 U.S. 26, John Day, OR 97845 to Island City, OR 97850 (La Grande) for your convenience. We look forward to your visit!
Directions from John Day, OR to Island City, OR 97850 (La Grande):
Start at 821 U.S. 26, John Day, OR 97845: Begin heading southeast on U.S. 26 E/Main St toward E Main St. Continue to follow U.S. 26 E for approximately 1.5 miles.
Merge onto US-395 S: After 1.5 miles, turn left onto US-395 S/Prairie City-John Day Hwy. Follow US-395 S for about 33 miles.
Merge onto US-26 E: Merge onto US-26 E toward Mount Vernon/Burns. Stay on US-26 E for approximately 41 miles.
Continue onto US-20 E: Follow the signs to continue onto US-20 E. Stay on this road for approximately 59 miles.
Arrival at Island City, OR (La Grande), 97850: Once you reach La Grande, you will enter Island City. Your destination will be in the La Grande area.
Shed Builders In John Day, OR
We're excited to assist you with your shed purchase! We provide ready-made buildings and an Online 3D Shed Designer, so you can create a unique custom design for a portable building. To learn more about our buildings, contact us by calling 541-663-0246 or contacting us online. If you're ready and have a specific idea in mind, you can get a free quote or design your building using our Online 3D Shed Designer.