Livestock and Small Animal Shelters in Oregon and Washington
Your animals matter to you—and so they should. We all owe quite a lot to both large and small animals that make live enjoyable and profitable. Give your dogs, horses, cattle, or chickens the protection they deserve with a livestock shelter from Countryside Sheds.
Animal Run-Inn Livestock Shelter
Your horse or cattle don't want to be cooped up in a barn, but neither do they want to be mercilessly exposed to harsh weather, especially in the wintertime. Keep your animals happy and healthy by giving them just the shelter they need—always available whenever they need it. Don't settle for a cheap cattle lean-to, give your livestock an "Animal Run-Inn".
Dog Kennel
Give your dog an upgraded home with a Prefab Dog Kennel. These shelters for dog or other small animals are compact, movable, easy to clean, and elegant enough to improve the look of your property. A kennel is a big upgrade over a dog house, with plenty of space to store your dog supplies and give your dog space to breath and live with appropriate confinement.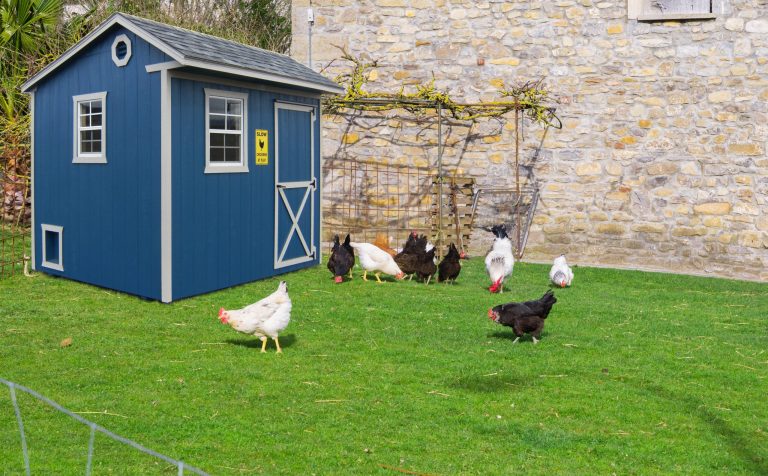 Chicken Coop
Raise poultry and harvest eggs from your own backyard in style with our innovative chicken coop. Take the dirt and grime out of your egg harvest, while enjoying the benefits of raising your own food. Both you and your chickens will live a better life with the addition of this small animal shelter from Countryside.
Price a custom livestock or small animal shelter.
We'll be glad to help you get the perfect livestock shelter for your animals. If you're looking for the bottom line on a top-notch structure, we'll be glad to give you a pricing estimate, including any cost of delivery and any special requests that you may have. Get a free quote online or visit us at one of our sales lot locations.