If you feel that owning your own garden shed is out of reach financially, you may be interested in our Rent to Own Storage Sheds program. Rather than renting a storage unit across town that you'll never own, you can have a storage shed, portable cabin shed, or more on your own property that will be totally yours to keep after you're finished with making your monthly payments. Because we don't require a credit check to participate in this program, you're already pre-qualified to rent to own our sheds. Why drive around town or rent when you can have your own convenient shop or storage building right at home?
Are Rent to Own Sheds Affordable?
When you participate in a rent to own program, you'll end up paying quite a bit more by the end of the program compared to buying a shed outright. Of course, this may still be worthwhile if you need an immediate solution close at hand and would rather own a shed on your property rather than renting a storage unit you'll never own.
Our program, in partnership with BLI Rentals, offers low monthly payments, for up to 60 months. If you need a shed now and can pay the full amount within 90 days, your price will be the same as cash!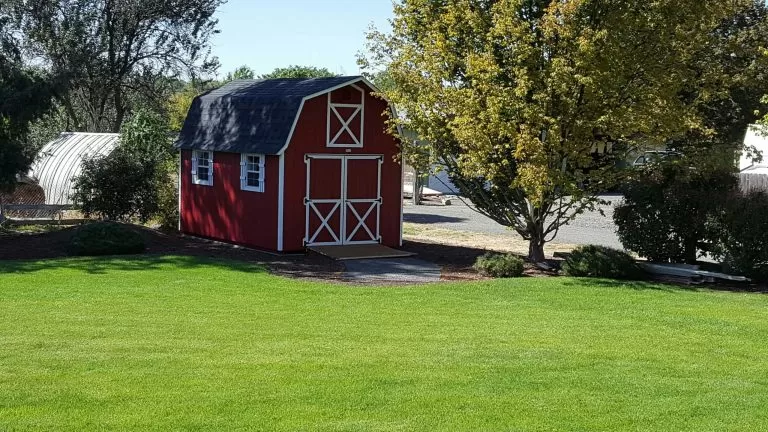 Other Shed Purchasing Options
Of course, the best rates come through the outright purchase of a storage shed or a backyard tool shed. If you're looking to save even more, you can opt for our storage sheds kit package buildings, but keep in mind that we are not offering financing options for the shed kits.
We accept Cash, Check, Visa & MasterCard for convenient payment options. Get in touch with us today to discuss your unique needs for a storage building and financing. If you're ready to get started, you can design your own building online and we'll quote a price just for you!