The Gable Wood Storage Shed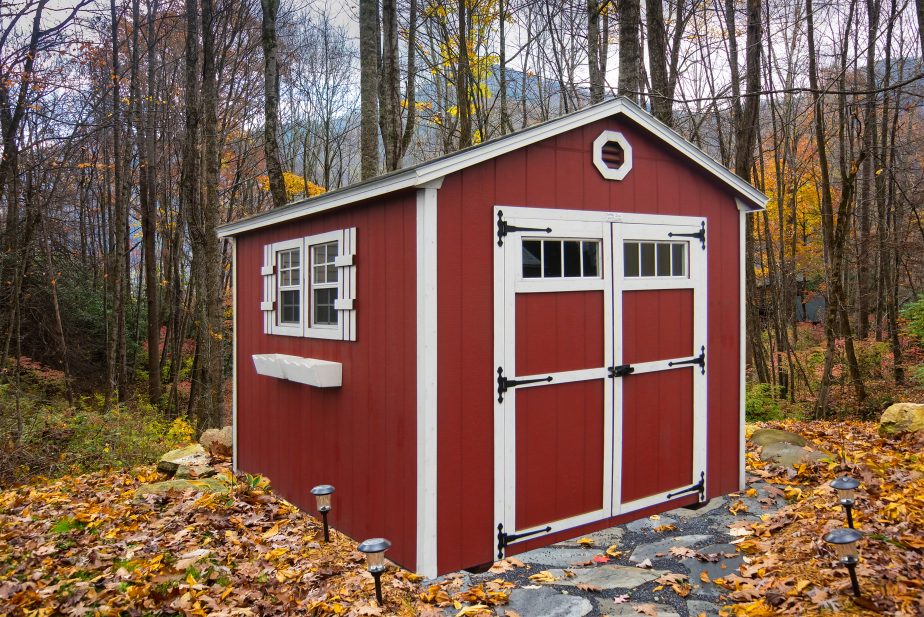 If you want a straight forward wood shed that checks all the boxes without cutting any corners, this A-Frame shed is likely what you need.
Features of the Gable Wood Shed:
Conventional A-Frame w/Minimal Overhang
Sizes From 8′ × 8′ To 14′ × 28′
Extra-Wide 43″ Door
Black or Silver Hardware
A Wood Shed Built for Life
Our most economical shed is popular for good reason. Inspired by the character of the Wallowa Mountains under who's shadow these structures are born and breathe, we build these wood storage sheds to last a lifetime. Not only that, there's more to this garden shed offering than meets the eye. The Gable shed is available in many different sizes and with a huge array of options. Providing flexible and formidable storage, prepare yourself for a new standard of quality in a wood sheds.
Features of All Our Storage Buildings
Full 2×4″ Construction
16″ O.C. Stud Spacing, Double Top Plates
Sturdy 4×4″ Pressure-Treated Runners
All Plywood Interior: Solid 3/4″ Flooring, 7/16″ Roof Sheeting
15/32″ Roseburg Duratemp Textured Plywood Siding
Full 2×4″ Trusses
30-Year Architectural Shingles (Other Roofing Options Available)
Screened Gable Vents
Self-Latching Hand-Crafted 43″ Wide Door
Soffit And Fascia Trim
Primed And Caulked
Pre-Built Ready To Use!
Common Upgrades for the Gable Shed
5′ or 6′ Double Door
Rollup Or Insulated Doors
18×23″ Windows
Side or End Porch
Roof Overhang (Provides Loft Space)
Metal Roof
Custom Paint
Questions and Answers
What is the weight of a Gable Wood Shed?
The weight of our wood sheds varies depending on the options chosen, but a here's a "ball park" reference:
8′ × 10′ Gable = 1700 pounds
8′ × 12′ Gable = 1800 pounds
10′ × 12′ Gable = 2425 pounds
10′ × 16′ Gable = 2950 pounds
How tall is the Gable Wood Storage Shed?
Measurements listed are taken from the top of the ridge cap of the roof to the bottom of the floor runners sitting on the ground. These heights don't include the elevation of the blocks used on the runners.
8′ wide = 9′ 9″ tall
10′ wide = 10′ 10″ tall
12′ wide = 11′ 4″ tall
14′ wide = 11′ 8″ tall
Will my riding lawnmower or 4-wheeler fit through your standard door?
Usually not. Even though our standard custom door is an extra-wide 43″, it is recommended to upgrade to at least a 5′ double door (6′ is also available) or a roll-up style door. A ramp will be needed also, as the floor is around 7-8″ from the ground. We offer these as options. Call for pricing
Buy Your Own Oregon Wood Storage Shed
The Gable shed isn't just another wood shed. It's built with the heart of the Oregon Blue Mountains that it calls its home. Whether you need a stock shed fast or a custom outdoor storage shed, there's a Gable standing by eager to help. Give us a call, stop by a Countryside Sheds location, or get a free quote online today.